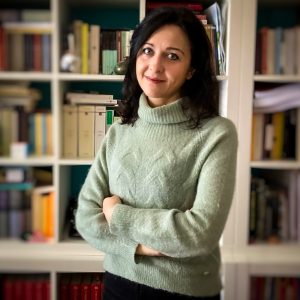 Caterina Caputo received her PhD in History of Art from the University of Florence. Her research interests and publications lie at the intersection of collecting, the art market, transnational exchanges, and cultural and visual dissemination related to Surrealism, Avant-gardes, and Neo-Avantgardes. She conducted research on 19th-century French visionary drawings, art criticism and Avant-gardes in Britain, the dissemination of Surrealism in post-war Italy, Giorgio de Chirico,  as well as the history of collecting in Italy in the interwar period, focusing on the relationship between the political power and contemporary art.
She has been a post-doc fellow at the Frick Collection Art Reference Library (2018), and at the Center for Italian Modern Art in New York (2019). She recently got the Jacqueline Delcourt–Nonkels Prize (2021) for her research on Surrealism, and the Henry Moore Foundation Grant (2023).
She is member of the Research-Lab "Gradiva – Centro di studi e ricerche sul surrealismo e sul modernismo" at the University of Florence, and Adjunct Professor of History of Contemporary art at the Università dell'Aquila.