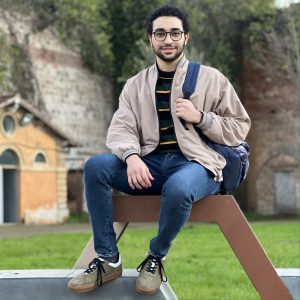 Pouria Jafarian, 20. Iran. Studies in Performing Art and Communication.
"It is a great opportunity to be a student at the University of Pisa and be a part of the IPH. As I was born in another country I mostly knew about oriental art and culture, this course is a chance for me to get to know Italian people and their rich history by studying a bilingual course.
This experience gave me the possibility to meet amazing international students in this great city!"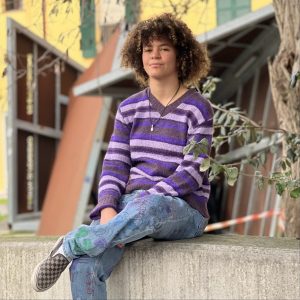 Dania Galal, 19. Egypt. Philosophy.
"Being a part of IPH is a rich and fun experience. Since it is an International Programme, I get to experience a variety of different cultures through a diversity of people, in a single city. Pisa is a cosy and convenient city for a university. The majority of Pisa's population consists of students, making it a great hub for meeting people of my age. The professors at the University of Pisa are great teachers. Experiencing the Italian system where there is an opportunity for flexible elaboration on what I have learned, allows me to enhance my verbal communication skills. Many great cities in Italy are a mere train ride away from Pisa, furthering cultural exploration. IPH is a great opportunity for international students to grow in many different ways in the cute, culture-rich city of Pisa!"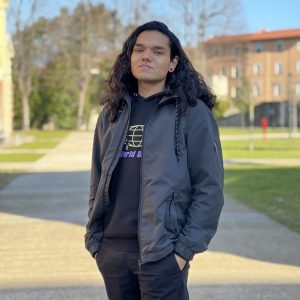 Jonathan Pizzasegola, 20. The Dominican Republic. Studies in Performing Art and Communication.
 "IPH is one of the most interesting programmes I've come across. The courses offered are all quite interesting, and learning Italian is very rewarding when I can use it in my day-to-day life. My classmates are all from a variety of nationalities and cultures, and getting to know them is a learning experience of its own. Living in Pisa and studying humanities in such a historically important region is very unique, as you can see with your own eyes legendary paintings in nearby Florence, or see buildings mentioned by Dante in Pisa itself."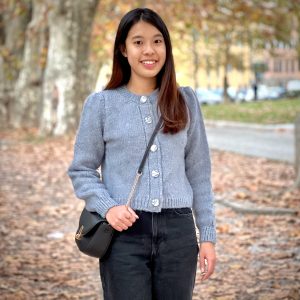 Qian Yu Lee, 20. China. Studies in Performing Art and Communications.
"I am so grateful that the university offers IPH for a foreign student like me, who comes from another part of the world, as a gateway to study in Italy. The course contents and professional guidance laid a solid foundation for me in art and culture. IPH also provided an excellent platform for students from diverse backgrounds to expand their social circle.
Pisa is a place steeped in rich history and tradition. Studying here has allowed me to immerse myself in Italian culture and way of life. I start to learn the art of Italian Slow Living which I can hardly do in my fast-paced home town. I am thankful that I met a lot of amazing people here in Italy."